Your flight
First thing you need to know:
The earlier you buy your plane ticket the cheaper it is. As soon as you are notified that you are going to leave to enjoy this amazing country, you should begin to have a glance at some websites to find the cheapest price.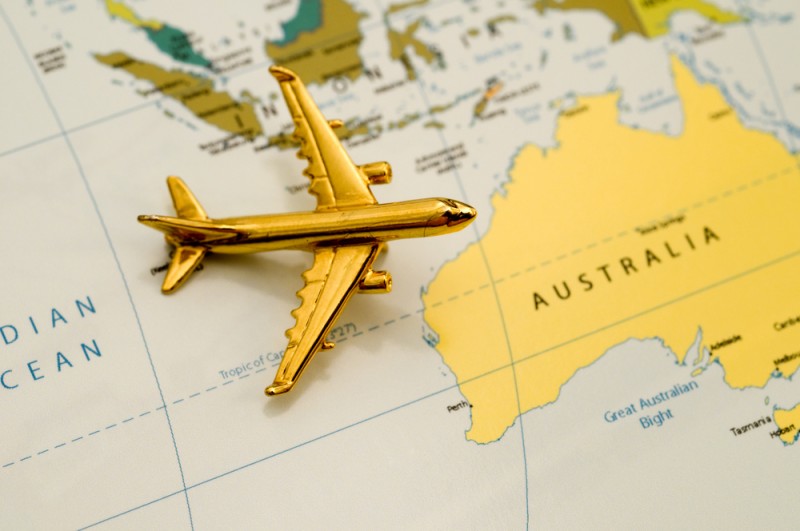 But be careful about the traps!
Here are several useful tips sorted out by category:
Tips about booking your ticket:
Is your baggage included in the price of your ticket? Indeed, luggage allowances vary with each airline according to the specific conditions of your ticket. The conditions indicate the quantity, size, type and weight of your baggage allowance. Pay attention to that in order to avoid heavy fines.
If you want to choose your seat (In my opinion the better seat is the one next to the window so you can enjoy the landscape), you have to do your boarding pass online during the week before your departure. Very easy to realise: just go on your airline's website and follow the steps (most of the time, this website category is called "Check In"). Then, be sure to have your flight number and your passport number next to you. Once you did that, no need to queue anylonger at the airport!
Tips to be as at ease during the plane trip:
Try to avoid the last row of the plane. Indeed, sometimes, the seats can't be reclined in this area, and they're often located right near the toilets, where both noise and odour could be an issue…
If you need a hand to choose your seat, this website can help you You will find on the website the seats map of a majority of airline companies.
Your flight time is going to last for hours so once more, the window seat is the best choice you can do because it will give you something to lean against if you want to sleep or just have a rest.
You can do mini exercise movements regularly such as circular movements of the wrist, arm, shoulder…
My own experience:
As you know, your flight towards Australia is going to be veeery long. Of course, your airline is going to provide you with everything you need to make your flight enjoyable as possible such as: breakfast, lunch, snacks… little TV screen to watch movies, TV shows, listen to music, pillow and blanket…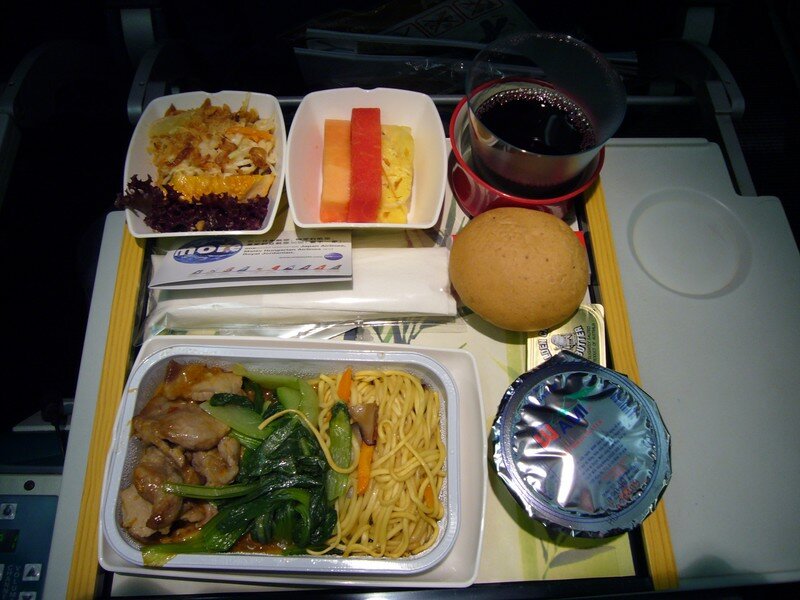 But the point is: you're going to be in a seated position for so many hours that you have to be prepared. I don't want you to make the mistakes I've made so if you want to be comfortable as much as possible, try to think about these details:
Bring a neck pillow. So helpful to be in a comfortable position to sleep a bit!
Get yourself an eye mask. Some airlines provide them, but it's best to keep one in your traveling kit just to be safe.
Avoid caffeine before your flight: forget about coffee or soft drink, steer towards water or juices…
I recommend socks to be worn throughout the flight in order to stimulate blood circulation to your body.
++ : Bring earplugs to prevent any kind of noise, especially the children who cry behind you….
Enjoy your flight!!